Book Elder Care Services in Singapore, Available 24/7
Let Homage caregivers, nurses, doctors and therapists care for your elderly loved ones in the comfort of home. Book our elder care service islandwide from 1-hour onwards.
Get Care Now
Why we need elder care services
Insomnia and poor quality sleep are common among the elderly in Singapore. This may be caused by various health conditions such as heart rhythm, sleep apnea or depression. As a result, many seniors tend to wake up frequently through the night and caregivers end up having to be on alert 24/7 to attend to the needs of their loved one round-the-clock.
Seniors also tend to have multiple chronic conditions and family caregivers may not be well-equipped with the skills and knowledge to provide the best care, which further adds to the stress of both the caregiver and the elderly.
This compromises the quality of care the senior receives and can be exhausting for the family caregiver, who often take on many roles, as a personal care assistant, nurse, therapist, treasurer and family member all at once, 24/7.
What is elderly care?
Personal Care
Assist with the activities of daily living (ADLs) – eating, bathing, getting dressed, toileting, transferring, and continence.
Nursing Care
Monitor and administer nursing procedures from tube feed and suctioning to injections and wound care.
Home Therapy
Alleviate symptoms and improve bodily functions through prescribed treatment plans.
Medical Escort
Accompany and facilitate transport to-and-fro between home and medical appointments, scans and treatment visits.
Respite Care
Take a break to rest and recharge while our Care Pros take on the caregiving duties.
Post-Surgery
Focus on recovery and leave the complex nursing care in the hands of our experienced nurse Care Pros.
How we can better care for our elderly loved ones
One tip in caring for seniors is to remember that providing care goes beyond the physical, practical aspect. Keeping seniors meaningfully engaged is also important for their mental and cognitive well-being and keeps dementia at bay. While this may sound like additional work and effort, it can actually enhance your caregiving experience, help you build a deeper and closer relationship with your loved one and keep you going in the long-run.
Even so, caregiving can still be physically and emotionally demanding journey. In trying times, do not hesitate to reach out for help. From professional caregivers to support groups, there are many forms of support out there for caregivers in Singapore. You are not alone.
Joining a caregiver support group lets you connect with fellow family caregivers and support one another, while sharing practical tips on taking care of a senior loved one. Having a professional with experience in caring for the elderly can also ensure that your senior loved one gets the care they deserve and help to guide you along your caregiving journey.
Daily Living Care
from
By local certified caregivers
Nursing Care
from
By local licensed nurses
Home Therapy
from
By local certified therapists
Looking for long-hour care packages for your loved ones? Speak with our Care Advisors to find out more.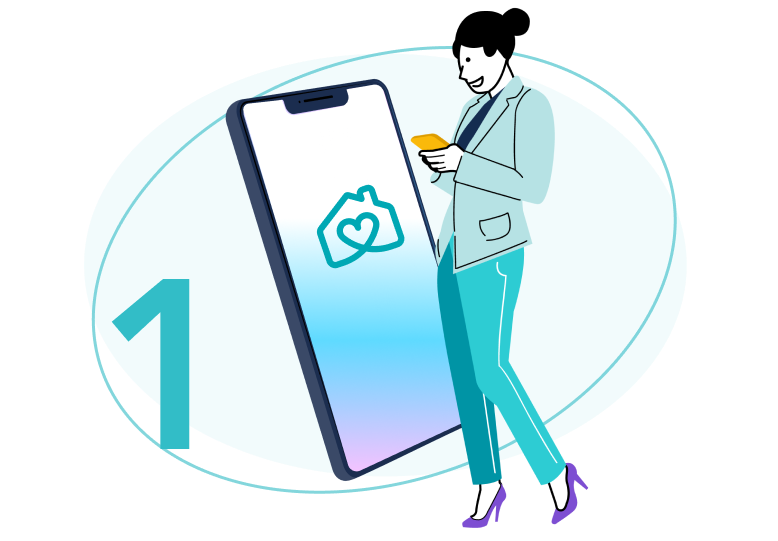 Download the Homage mobile app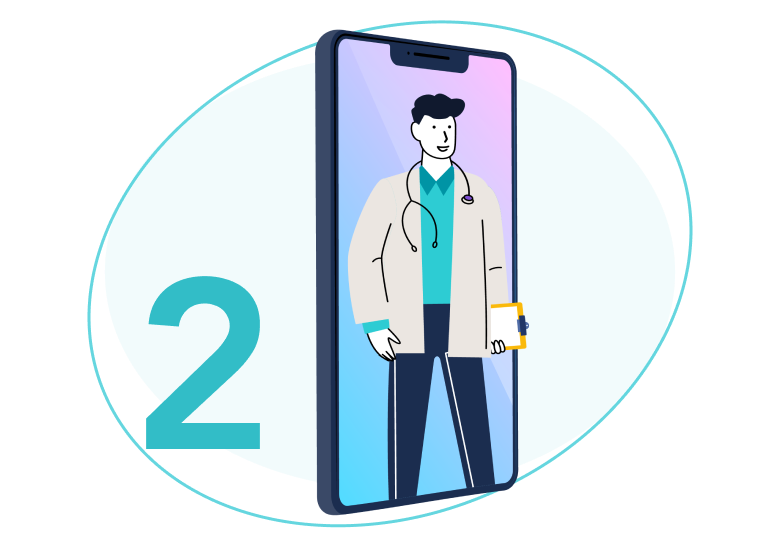 Set up a care plan and get matched to a Care Pro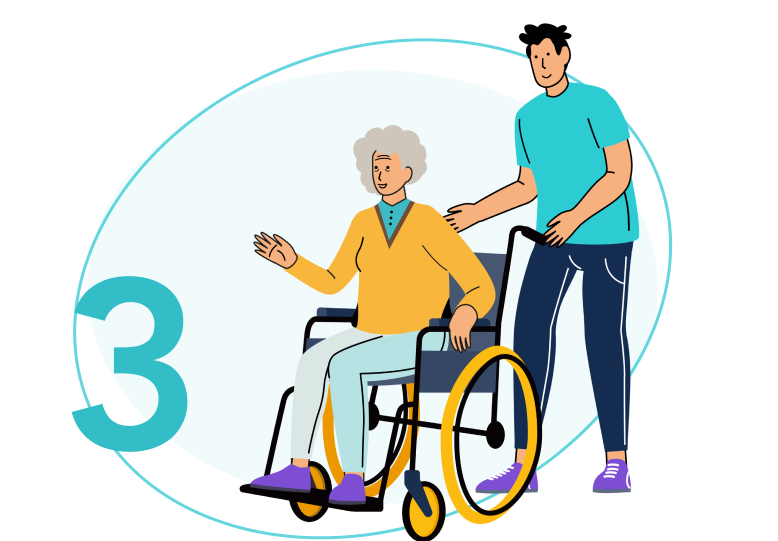 Receive care from our Care Pros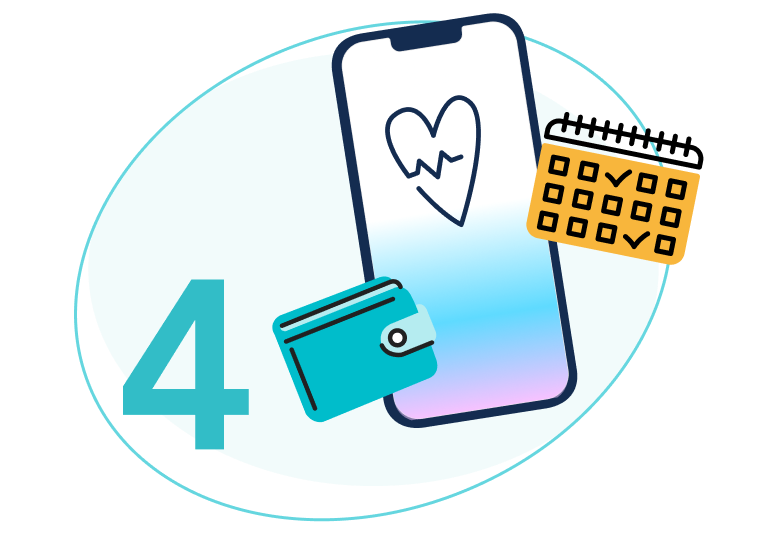 Book, manage and pay for visits all in one place
Homage gave many seniors and their families peace of mind...
PM Lee Hsien Loong, National Day Rally
In partnership with
Hospitals

Community Providers


Government Organisations

Corporates

Top questions about Elderly Care
Why is it important for the elderly to have care?
As people age, everyday tasks can start to become more challenging. Being able to age and live at home offers a sense of comfort and independence.
Elderly care at home can help boost self-confidence, encouraging the elderly to remain active and interact more. Home care also empowers the elderly to do daily tasks independently, with ready support should they need it. These feelings of confidence and independence can be immensely beneficial for the elderly's overall health and well-being.
What is the shortest duration for a elderly care visit?
The duration of a Homage elderly care visit starts from just one hour, depending on the family's preferences and your loved one's needs.
How quickly will I receive the elderly care service?
We aim to match a Care Pro to your requested visit within 2-3 days. For bookings made 1-2 days before the visit date, we will try our best to match a Care Pro.
Who are the Homage Care Professionals?
Homage Care Professionals are Singaporeans and Permanent Residents who are passionate and dedicated to delivering quality elderly care to families and care recipients. 100% local, they are trained caregivers and licensed nurses from all walks of life.
Does Homage provide live-in elderly care service?
We currently provide 24-hour elderly care service but not live-in caregiving.
For our 24-hour elderly care service, two Homage Care Professionals will be scheduled for the visits. Care will be split into 12-hour shifts to support you and your loved one around-the-clock each day.
What are Homage elderly care packages?
We have interim to longer-term elderly care packages with varying care durations so that you and your loved one can find a care package which best fit your needs and preferences. Elderly care packages can also help save up to 20% for multiple care sessions. Reach out to our Care Advisors at 6100 0055 for more details.
Are there subsidies for Homage elderly care service?
Yes, you can apply for financial subsidy under the Home Caregiving Grant to defray the cost of home elderly care services. Learn more about the eligibility criteria and application process via the Agency for Integrated Care website.
I have 2 elderly at home. Can a Care Professional care for both?
To ensure you or your loved one receives undivided attention and care, each care recipient would be matched to a dedicated Care Professional who fits their needs and preference. If there are 2 elderly in the same home who needs care, a Care Professional would be present to care for each recipient respectively.
More services like Elderly Care
Great work homage
Right from the start from signing up for an account, to making a booking on the app, to the confirmation of a Care Asst and to the whole visit concluding, its all a seamless and worry free process. Loved this service and would recommend it to anyone who requires the extra pair of hands and legs
Ben See, Google Review
Wonderful app wonderful service
Have been using this for a year to help my grandfather who frequently gets aspiration pneumonia and has difficulty leaving the house. The app is so easy to use, and the cherry on top is the wonderful service behind the app. Had some difficulty finding a doctor recently and Hakim called me back personally twice to ensure a doctor was found. Thank you so much, cannot recommend this app more.
Ichannie, App Store
Responsive App
Very responsive app, with options to chat with caregiver, review reports and contact support team for assistance.
Nizam Mohd, App Store
Great help to me in my time of need
My mum's helper was hospitalised suddenly and I needed urgent help to take care of my mum who has advanced dementia. Homage was able able to find caregivers for my mum within a very short notice. The caregivers possessed the skill sets that I had requested and were of great help to me in my time of need. Thank you Homage!
Bernice Loh, Google review
Professional service
Homage CP render their professional service to my dad who is a dialysis patient. CP assigned to wheel my dad to & fro from Dialysis Center within 300m walking distance. They are capable to load & unload my dad from wheelchair independently. They are friendly too. I'm looking forward to their next visit.
James, Google review
Doctor is qualified, friendly
Had a good experience with Homage's teleconsultation. The doctor is qualified, friendly and guided me on examination. She also explained my symptoms to me in detail, which is useful. The report provided has detailed information, and medicine was delivered to me on the same day even though my appointment was in the evening.
Victoria Chwa, Google review
Physiotherapist assigned is professional
Response from Homage is fast. And the physiotherapist assigned is professional in assessing and guiding my mom in her session.
Brenda Koh, Facebook review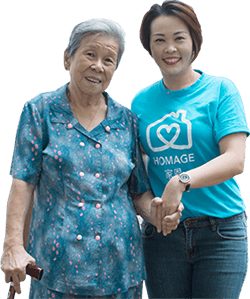 Make Home Care Personal To Your Loved One
Get started with a free consultation today, and learn why thousands of Singaporeans trust Homage to deliver the best care in their homes.
Get Care Now