Caring For More Has Never Been Easier
The Homage Care Network brings together dedicated and experienced local care professionals with smart technology, to help you deliver quality on-demand care to our community.
Partner with us today!
How we can support you
Holistic, on-demand home care services
Every individual's care needs are unique. To help support these diverse care requirements, we provide home and nursing care to medical escorts and home therapy.
Ready pool of certified local carers and nurses
Our large pool of experienced caregivers and nurses are located islandwide to deliver prompt quality care. They also undergo mandatory AED/CPR and AIC-accredited caregiving training to give the best care in all situations.
Technology-enabled care experience
Care delivery can be a convenient and seamless care experience. Reach out to more in need of care with the support of our patent technology and Operations team.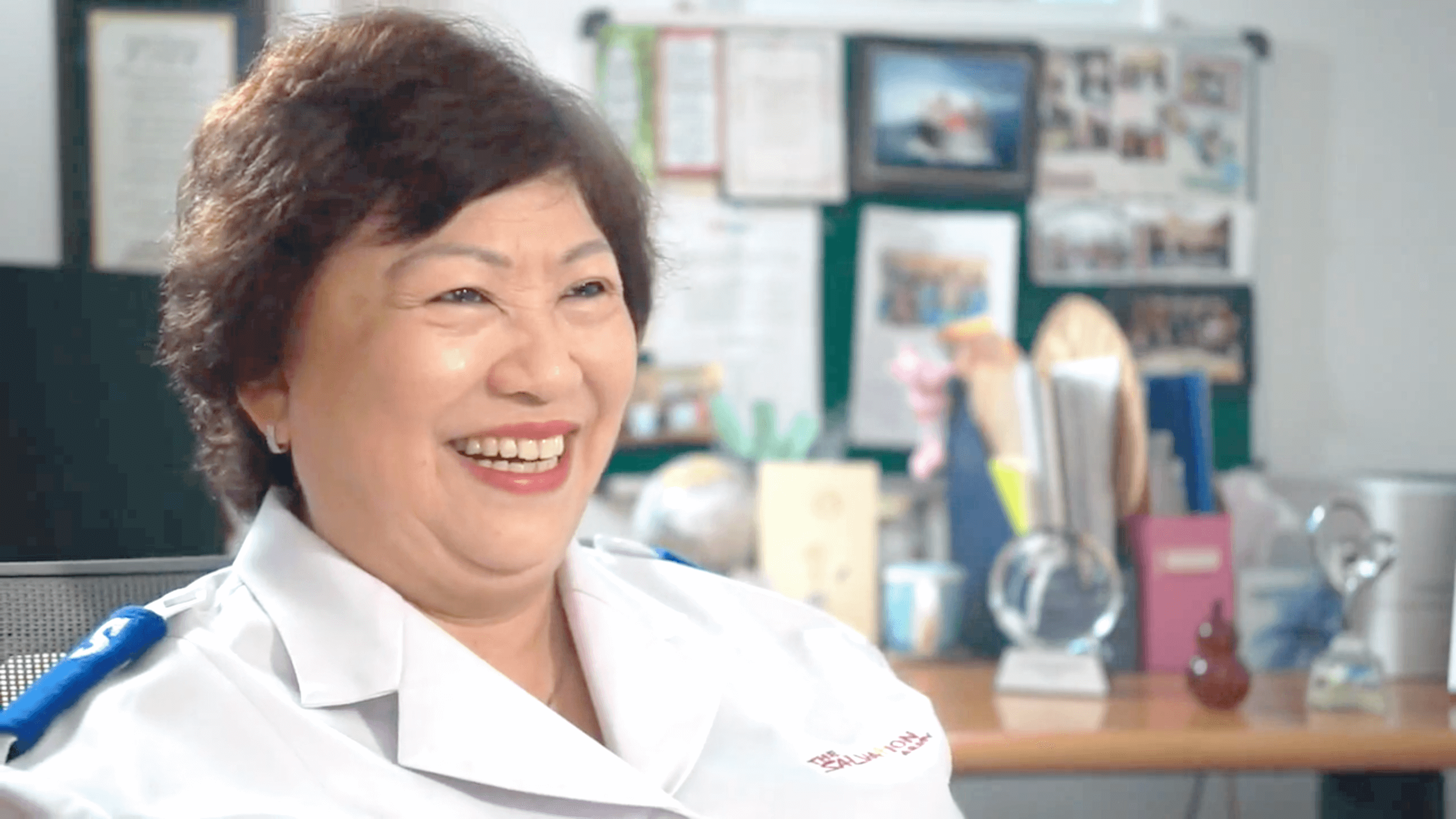 The Salvation Army, Peacehaven: A Flexible, Cost-Effective Way To Care For More
"The passion that we see in them… their desire of how this would be their service model, has encapsulated us in wanting to continue to partner with them. We're happy because they are not only listening to our needs, but also to those of our clients."
– Mdm Low, Executive Director of Peacehaven
Meet Increasing Personalized Care Needs
Under this partnership, Peacehaven realises the vision of a person-centric care model to provide multiple care-related services for seniors.
This allows flexible care arrangement in both homes and at Peacehaven's, helping more in need and current beneficiaries to save more.
Easy Communication, Strictly Confidential
A tech-enabled care experience allowed almost-instant communications between Peacehaven's staff and Homage team while safeguarding data privacy.
Through common tongues, the care recipients are at ease and open up to Homage's all-local caregivers when care is delivered.
Not Just Any Care Provider
Peacehaven is heartened to discover Homage's passion for delivering quality care aligns perfectly with their mission and heartbeat.
This genuine concern towards senior care fosters trust and ultimately, Peacehaven is able to grow and provide care to more without stretching her resources too thin.
"I can trust them which gave me peace of mind to go to work." – David, Peacehaven's beneficiary
This partnership helped David, the primary caregiver of his late mother. As the disease progressed, David's mother became bedbound. The flexible care arrangement gave him peace of mind and allowed his helper to get the right help for his mother's changing care needs.
Interested to find out more?
We'd love to connect.
Let us support you to care for more in our community. Provide us with your contact details and we will be in touch.
Want to speak with us now?
Homage gave many seniors and their families peace of mind...
PM Lee Hsien Loong, National Day Rally
In partnership with
Hospitals

Community Providers


Government Organisations

Corporates