Learn all about hypertension, blood pressure reading, symptoms of high blood pressure, how to reduce blood pressure and what causes high blood pressure.
Learn all about hypertension, blood pressure reading, symptoms of high blood pressure, how to reduce blood pressure and what causes high blood pressure.
Affecting 1 in 11 individuals, breast cancer is the leading form of cancer among Singaporean women. While more commonly found among women, males can get breast cancer too.
From understanding the symptoms, causes, stages and types, to cancer treatment and prevention, learn all you need to know about cancer here.
Dementia affects 1 in 10 Singaporeans aged above 60 and half of those above 85. Learn about dementia symptoms, types, stages, treatment and prevention here.
House call doctors, telemedicine and medication delivery services can get you or your loved one the care you need with greater convenience and comfort.
A handy guide with everything you need to know about the top mental conditions Singaporeans face: Depression, Anxiety, Bipolar Disorder, Schizophrenia and Substance Abuse.
With an ageing population, we see a rising need for palliative care as well. Find out what palliative care comprises of and if it necessarily mean death.
Singapore has declared a nation-wide war against diabetes! Learn more about your diabetes risk and how to lead a diabetes-free life.
With prompt treatment, stroke does not have to be disabling or deadly. Learn how to spot the signs of a stroke and help, in the fastest way possible, when it strikes.
Breast cancer is the leading form of cancer among Singaporean women. Learn about the risk factors and how to help you and your loved ones live in the pink of health.
Looking at the friendship between Care Pro Christina and Mdm Ganesiah now, it is hard to imagine how different things were when they first met.
Not sure what to do this weekend? Stay mentally and physically active with these activities suitable for all ages and abilities.
Grandparents are a delightful blend of laughter, caring deeds, wonderful stories and love. In this heartfelt letter, Homager Jia Hui reflects on life with Popo through her growing years.
One in five seniors in Singapore exhibit signs of depression. Find out how we as caregivers can prevent depression in our loved ones and support them through their battle with depression.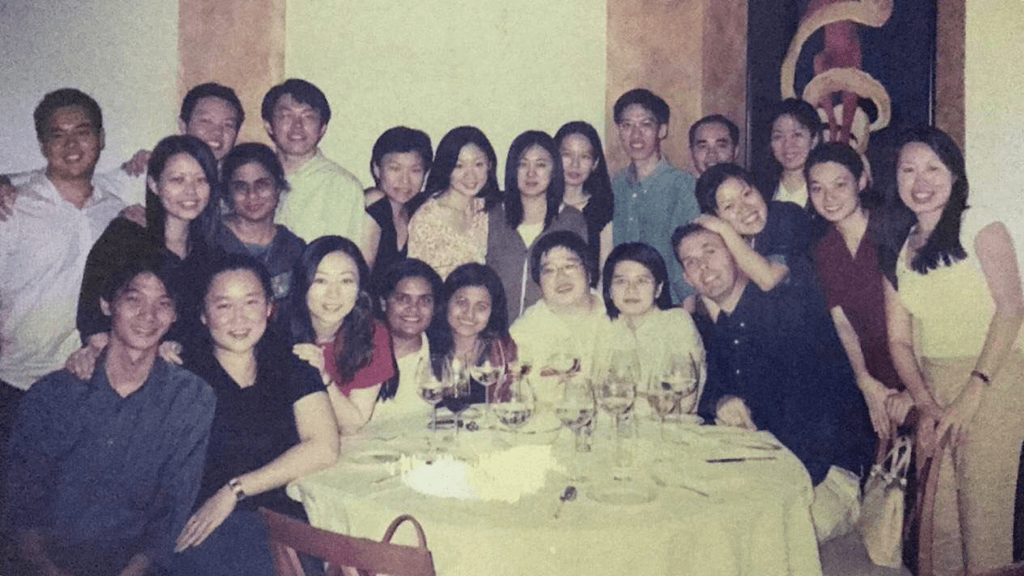 A mother of two, Christina found the perfect job as a Care Pro. With a flexible schedule and attractive income, she is now able to spend time with her family while earning income in her free time.
Only by caring for yourself first, can you provide the best care for your loved ones. Get support and tips from fellow caregivers at the support groups we have compiled here.
With an awareness of caregiving know-how, cultural practices and social norms, local caregivers play a crucial role in shaping how we age.
When Lina realised her Mum has dementia, she wanted to give her the best care possible, while allowing her to live independently in the comfort of her own home.
Getting help with caregiving should be a simple and seamless process. Learn about the step-by-step process when you engage care with Homage.
Ever since her father was diagnosed with prostate cancer, Nora took care of her Dad the same way he did for her when she was younger.
Homage Health offers home medical services such as mobile medicine, teleconsultation and medication delivery for a holistic healthcare experience.
The on-demand caregiving services platform aims to raise SGD $30,000 by 31 May to support its care professionals as relief efforts.
"It goes hand in hand," she told TechCrunch. "We found that there is a huge market opportunity, but why we're doing it goes way beyond that."
Gigacover Essentials healthcare benefits programme will enable Homage's Care Professionals and their dependents to access quality healthcare across Singapore.
Homage raised double-digit millions in Series B funding led by EV Growth, with new investors Alternate Ventures and KDV Capital, and existing investor HealthXCapital.
"In a world of 'go, go, go', sometimes a personal moment of care can make a huge difference." Gillian Tee, CEO and co-founder of Homage, shares how the healthtech start-up was founded and future plans.
Through this partnership, Homage and WhiteCoat are combining digital healthcare with the human touch to complement home-based care
Homage was part of the Alzheimer's Disease International Asia Pacific Regional Conference 2019 from 16 to 18 August. Check out the event highlights here.
Inaugural instalment of the Homage Care Pro Scholarship Training Program is aimed at providing caregivers upskilling opportunities through dementia training.
Homage partners with South West Community Development Council to provide job-related training and flexible employment opportunities to South West residents.