One of the biggest challenges that Singapore faces today is its increasingly ageing population. While we had one of the highest life expectancies in the world in 2018, we also had one of the lowest fertility rates. This puts pressure on our society to support our ageing population. 
Although ageing may be inevitable and is a part of life, there are ways to feel empowered and dignified even in your golden years.
What does active ageing mean?
Active ageing, or healthy ageing, can be described as "the process of developing and maintaining the functional ability that enables wellbeing in older age". This concept or holistic approach came about in the 1990s as a way to promote activity, health, independence, and ageing well, and combining all of those elements to help seniors increase their quality of life. 
Today, many countries around the world, including Singapore, have implemented active ageing programmes for elderly persons in their communities.
Why is active ageing important?
When we reach a certain age in our life where we're way past our glory days, seniors often feel like they've lost a part of their "young and adventurous" selves. From a healthcare perspective, many elderly people may have physical limitations, where they aren't able to do the usual things that they would do, and can even begin to feel enslaved to the ageing process. But growing older doesn't always have to be seen in a bad light. 
Active ageing is essential as it promotes healthy living and independence among the elderly. From doing moderate physical activities for a few minutes a day to making healthier choices in your diet, this encourages seniors to take pride and embrace the golden age.
Key Benefits of Active Ageing Activities 
When people hear the term 'active ageing', they immediately associate it with physical wellness. But did you know that active ageing activities also host a number of mental and emotional benefits as well?
Increased Mobility
Any form of physical activity can help improve one's strength, balance, stamina, and coordination, which is something older adults need more of as they age. Being able to move freely allows seniors to feel empowered and independent, giving them a sense of dignity as they are able to manoeuvre on their own with minimal assistance. However, be sure to alter the intensity level of your exercises depending on your capabilities and make sure to never go beyond your body's limits—regular exercise doesn't need to be excessively strenuous! There are plenty of exercises that are suitable for seniors and individuals with different levels of mobility.
Promotes Healthier Lifestyle Choices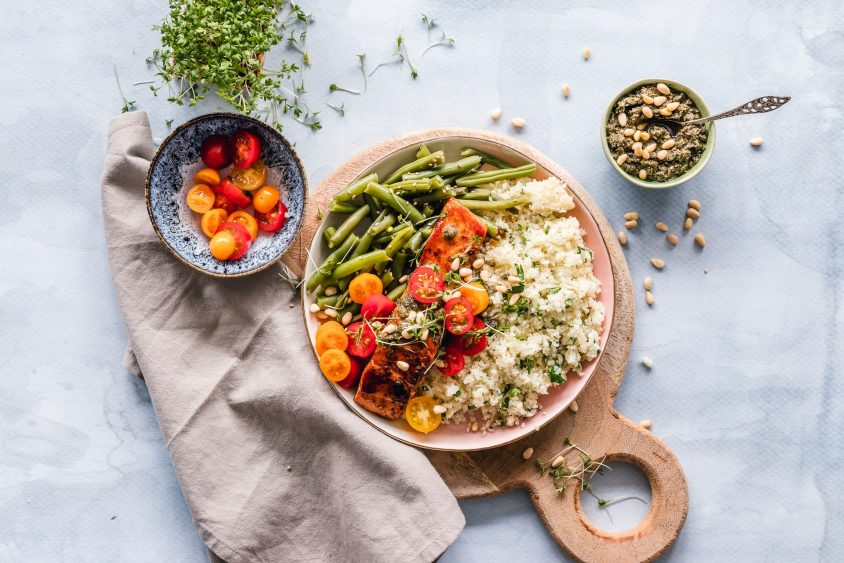 Source: Unsplash
Healthy ageing isn't just about exercise and getting your body moving; it's also about altering your lifestyle choices to promote good nutrition. These typically include incorporating healthier foods in your diet to help keep your body and brain in good condition, incorporating vitamins and medication to supplement your diet, and ensuring you get sufficient sleep. Having good nutrition and making healthier lifestyle choices not only contributes to your physical health but also plays a huge part in memory and brain function as well. 
Keeps Your Mind Active
When it comes to active ageing, staying mentally active is just as important as keeping physically fit. Exercising regularly can reduce feelings of anxiety and stress, and contribute to better overall cognitive functioning. You can also stay active and exercise your mind while having fun with thinking games. Other cognitive benefits brought about by active ageing activities include a reduced risk of memory loss and dementia, boosts concentration and energy, and cultivating a sense of mental resilience. 
Improves Your Quality Of Life 
Even with a healthy lifestyle, we're not completely immune to physical and mental disabilities. It is just a fact of life that our health deteriorates with age. In turn, these impairments have been known to decrease the quality of life of seniors. Many feel hopeless, isolated, and depressed, as they struggle to feel a sense of joy in their everyday lives. Active ageing activities improve your health, reduce the risk of developing diseases, and boosts your mood—all of which can improve your quality of life. Staying active can help you live longer and better.
Active Ageing Programmes for Seniors in Singapore
Over the years, the Singapore government has prioritised and set in place numerous programmes and activities aimed at active ageing for the elderly.
Group Exercise Sessions
From stretch band exercises and low-impact aerobics to Zumba sessions and K-pop fitness, group exercise sessions are considered a widely common active ageing programme due to their low and moderate intensity that is suitable for seniors from all walks of life. Exercising in itself has a wide range of benefits like strengthening the elderly's musicals and joints, and improving their overall heart health, but exercising in a group can change the entire dynamic. Not only does it become a more enjoyable activity for older adults, but it also combats the isolation they may feel as it cultivates a culture of mutual support and social connectedness amongst each other. 
Healthy Cooking Classes
In these healthy cooking classes, elderly persons can learn how to prepare healthy meals through live demonstrations from certified instructors. Sometimes, at the end of each class, they might even get a taste of the dish! At any age, good nutrition will always be important and at some point in your life, you may have to give up certain food that is no longer beneficial for your physical health. Learning how to make healthy dishes gives you complete control of what goes into your body and even a sense of accomplishment, knowing that you prepared a nutritious meal all on your own. 
Health Workshops
We all know about the importance of healthy eating and regular exercise in active ageing. However, health education for the elderly is just as essential. Senior's health workshops increase their knowledge of health and health care in general, which enables them to make wiser choices when it comes to their health care. These workshops would normally teach seniors on topics regarding fall and disease prevention and other techniques to maintain good health. 
Social Activities
Seniors can also make new friends and socialise with their peers in Active Ageing Hubs through a variety of social activities regularly organised. These activities include community dining, intergenerational activities, and even volunteer opportunities. Over the years, there have been multiple studies that prove how social engagement can be beneficial for the elderly. 
A study conducted by Valerie C. Crooks in 2007 revealed that elderly persons who maintained large social networks reduced their risk of dementia and preventive cognitive impairment. Similarly, another study by Lennartsson and Silverstein in 2001 proved that people who engaged in social-cultural and social-friendship activities are associated with reduced mortality.
Apart from the activities in programmes, Active Ageing Hubs also provide elderly care-related services like day care, day rehabilitation and assisted living to serve the needs of a wide range of older adults.
Active Ageing Hubs in Singapore
Similar to Senior Activity Centres (SACs), Active Ageing Hubs are one-stop centres typically built within HDB housing estates made specifically to serve seniors in the community. Here are some Active Ageing Hubs that you can find right here in Singapore:
NTUC Health
NTUC Health Active Ageing Hub offers an extensive range of services catered specifically for seniors, which has won them the Best Active Ageing Programme Award in the 2019 Eldercare Innovation Awards. The centre is dedicated to promoting active ageing amongst seniors in the community through health and engagement programmes. But what makes the NTUC Active Ageing Hubs truly special is how most of these activities are planned and run by the seniors themselves. Beyond community activities and volunteer opportunities, they also offer care services for the elderly such as senior day care, day rehabilitation, and home care services. 
Society of Sheng Hong Welfare Services
Uniquely situated in a matured estate along Macpherson Road, the Sheng Hong Active Ageing Hub @ Sennett is the first purpose-built stand-alone Day Care Centre in Singapore. Similar to other active ageing hubs in the country, their services are also centred around helping elderly clients enhance their overall physical, emotional, and mental health as they age in the community. Some of their key services include senior maintenance day care, dementia day care, and day rehabilitation. 
KWS CCC @ McNair
To meet the needs of seniors in the Kallang and Whampoa region even further, Kwong Wai Shiu Hospital (KWSH) opened the Kwong Wai Shiu Community Care Centre @ McNair (KWS CCC @ McNair) in 2017. It is also the first Active Ageing Hub to be opened in Singapore, which was built to encourage cohesion and interaction among the elderly in the community. 
Active Global Home & Community Care Services
For seniors residing in the Ghim Moh and Telok Blangah estates, private eldercare service provider Active Global Home & Community Care Services has opened two senior care centres and active ageing hubs that are the first of its kind to be operating seven days a week. These subsidised centres make elderly care affordable and accessible for vulnerable families, where seniors can be eligible for government subsidies of up to 80 per cent. 
Home Nursing Foundation –  HNF Wellness@Hougang
Launched by the Home Nursing Foundation in 2019, Wellness@Hougang is an integrated care facility that uses a person-centric approach to keep seniors active as they age through different forms of activities and programmes. This active ageing hub specialises in daycare services, community rehabilitation, dementia care specialised programmes, and centre-based nursing—all of which are programmes that will empower seniors to age with dignity in the community. 
Care Corner Active Ageing Hub
Established in 1981, Care Corner was initially set up to help marginalised blue-collared workers in Central Singapore. Over the years, they have rapidly expanded their services that go beyond the social sector and extend to the health care service industry today. Activities are regularly organised in these hubs with the purpose of enhancing self-care competencies and active ageing in the elderly. Additionally, they also have services catered towards other individuals in the community just like intervention and support programmes for families and couples. 
Active Ageing and Ageing in Place 
While there is active ageing, there's also ageing in place. Not all elderly people are the same. There are seniors who are more active and others that have limited mobility, and then there are those who thrive in community-based programmes while others enjoy their solitude and personal space. If your elderly loved one would much rather prefer ageing in place, they may choose to explore home care services.
Just like in Active Ageing Hubs, elderly care services such as specialised care, home nursing, and rehabilitation are also available for seniors who opt for home care services. The beauty of this is the ability to receive all of the same care services that you would typically acquire in a hospital or active ageing hub right in the comfort of your home. For those with physical limitations such as limited mobility, this could be a sustainable option in the long run for your family and elderly loved one that could have positive outcomes as well. 
---
Need care support for an elderly loved one to age in place? Our Care Pros can help. Reach out to our Care Advisors at 6100 0055 to learn more.