Nasogastric Tube Re-Insertion Procedure in Singapore
A nasogastric (NG) tube is commonly used for feeding people who have a compromised swallowing ability. Need help with a nasogastric re-insertion procedure? Book a Homage nurse to perform the procedure today!
About Nasogastric Tube (NGT) Re-Insertion
A nasogastric tube (NGT) re-insertion, otherwise known as NG intubation, is a fine hollow tube inserted through the nostril into the stomach. A port on the end outside of the body is used to fit onto syringes or tubes which can be used for feeding, administering medications and draining stomach contents. The initial insertion must be done at the hospitals. Should you need help with the re-insertion of tubes subsequently, our nurses at Homage will be able to assist with that. 
There are different sizes of NG tubes (12 or 14). As a caregiver, it is important to have this information on hand so that our nurses can purchase the right tubes for your loved one. You can find this information in the discharge summary. Otherwise, you can call your hospital to get the correct sizing of the NG tube.
Nasogastric Tube (NGT) Re-Insertion Procedure
Items Needed
Nasogastric tube (size 12 or 14)

Sterile lubricating jelly

PH indicator

Syringe

Micropore tape

Latex gloves
Requirements
Ensure that you have the items above at home

1-way taxi fare will be required for the nurse to purchase the consumables if needed
Cost of Nasogastric Tube (NGT) Re-Insertion in Singapore
Our nurses are equipped with the skills to perform nasogastric tube (NGT) re-insertion. Book an appointment with us to find out more!
Get Care Now
*Urgent visit surcharge: For nursing procedure bookings made less than 24 hours from the visit start time, a $30 surcharge per procedure applies.
*Urgent visit surcharge: For nursing procedure bookings made less than 24 hours from the visit start time, a $30 surcharge per procedure applies.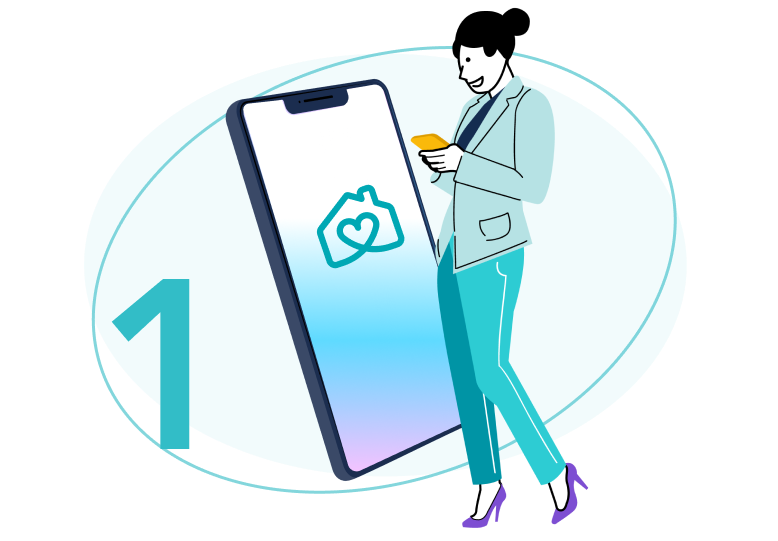 Download the Homage mobile app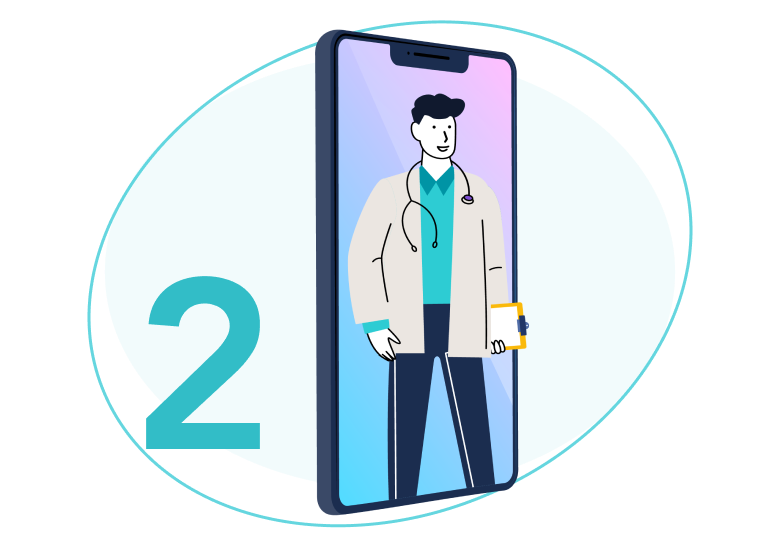 Set up a care plan and get matched to a Care Pro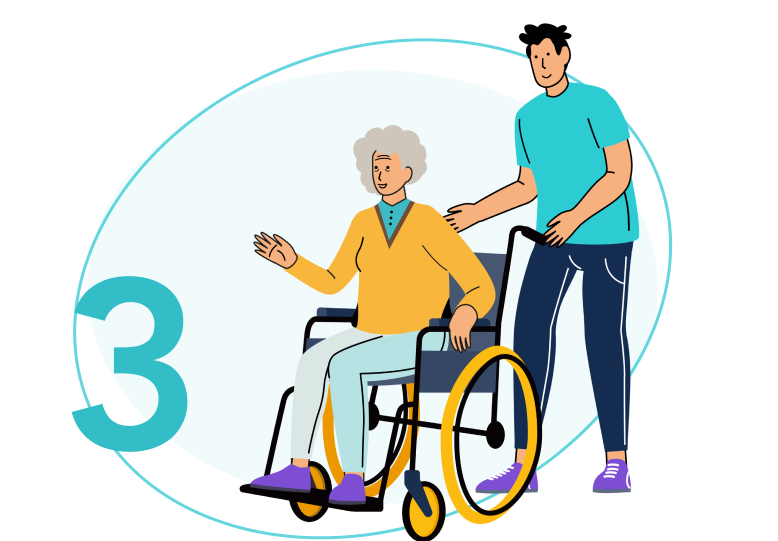 Receive care from our Care Pros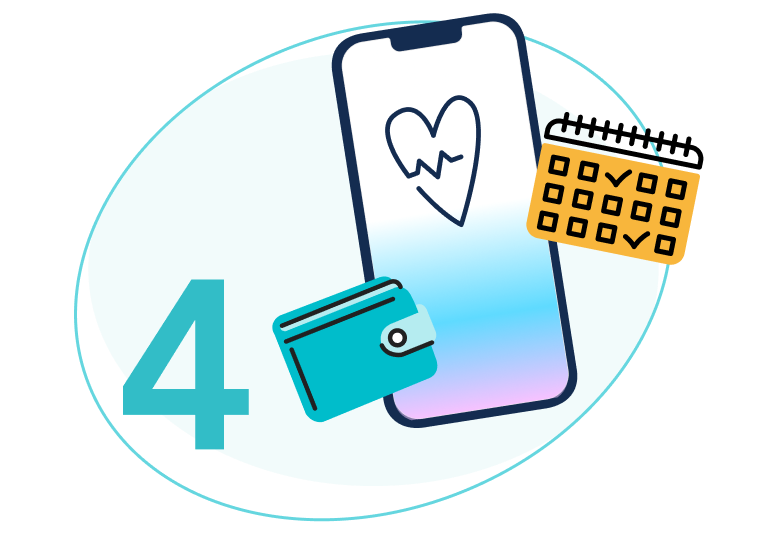 Book, manage and pay for visits all in one place
Homage gave many seniors and their families peace of mind...
PM Lee Hsien Loong, National Day Rally
In partnership with
Hospitals

Community Providers


Government Organisations

Corporates

Top questions about Nasogastric Tube Re-Insertion
What is a nasogastric tube (NGT) used for?
An NGT is used to administer nutrition, hydration, and medication – it is a way to get substances into the stomach when it isn't possible or advisable for someone to swallow them by mouth. It can also be used to supplement oral intake when people are having trouble meeting their nutritional needs.
An NGT can also be used to drain or empty the stomach, which may be needed when someone has swallowed something toxic or because they have some disorder that requires stomach emptying, such as a bowel obstruction.
How long can a nasogastric tube (NGT) be left in?
It depends.
Some nasogastric tubes can stay in place for up to 6 weeks before being changed, as long as they are carefully looked after and the user does not experience any complications.
Tubes that are made of materials unaffected by gastric acid can remain in the stomach for a longer period of time compared to PVC tubes, which can only be used for up to 2 weeks.
Who are the Homage Care Professionals?
Homage Care Professionals are individuals who are passionate and dedicated to delivering care to families and care recipients. 100% local, they are trained caregivers, qualified nurses, and certified therapists, each with a unique set of skills, experiences and specialisations.
Are there subsidies available for Homage's NGT re-insertion services?
How quickly can I receive care by Homage?
We aim to match a Care Pro to your requested visit within 2-3 days. For bookings made 1-2 days before the visit date, we will try our best to match a Care Pro.
Urgent cases that require care within 24 hours will be matched on a best-effort basis. Do take note that a $30 surcharge applies for urgent cases.
More services like Nasogastric Tube Re-Insertion
Great work homage
Right from the start from signing up for an account, to making a booking on the app, to the confirmation of a Care Asst and to the whole visit concluding, its all a seamless and worry free process. Loved this service and would recommend it to anyone who requires the extra pair of hands and legs
Ben See, Google Review
Wonderful app wonderful service
Have been using this for a year to help my grandfather who frequently gets aspiration pneumonia and has difficulty leaving the house. The app is so easy to use, and the cherry on top is the wonderful service behind the app. Had some difficulty finding a doctor recently and Hakim called me back personally twice to ensure a doctor was found. Thank you so much, cannot recommend this app more.
Ichannie, App Store
Responsive App
Very responsive app, with options to chat with caregiver, review reports and contact support team for assistance.
Nizam Mohd, App Store
Great help to me in my time of need
My mum's helper was hospitalised suddenly and I needed urgent help to take care of my mum who has advanced dementia. Homage was able able to find caregivers for my mum within a very short notice. The caregivers possessed the skill sets that I had requested and were of great help to me in my time of need. Thank you Homage!
Bernice Loh, Google review
Professional service
Homage CP render their professional service to my dad who is a dialysis patient. CP assigned to wheel my dad to & fro from Dialysis Center within 300m walking distance. They are capable to load & unload my dad from wheelchair independently. They are friendly too. I'm looking forward to their next visit.
James, Google review
Doctor is qualified, friendly
Had a good experience with Homage's teleconsultation. The doctor is qualified, friendly and guided me on examination. She also explained my symptoms to me in detail, which is useful. The report provided has detailed information, and medicine was delivered to me on the same day even though my appointment was in the evening.
Victoria Chwa, Google review
Physiotherapist assigned is professional
Response from Homage is fast. And the physiotherapist assigned is professional in assessing and guiding my mom in her session.
Brenda Koh, Facebook review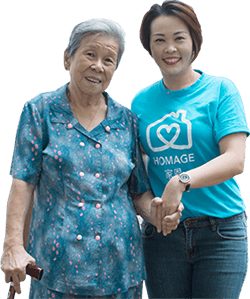 Make Home Care Personal To Your Loved One
Get started with a free consultation today, and learn why thousands of Singaporeans trust Homage to deliver the best care in their homes.
Get Care Now