Chinese New Year is the most important event in the traditional Chinese calendar. During this period, families and friends get together for a wonderful time catching up, meeting new additions to the family, and paying respects to their elderly.
However, if you are a caregiver for a loved one with dementia, this festive period can be challenging too.
The festive period often affects the daily routine and familiarity of people and the environment. These can disturb and aggravate the verbal and physical behaviours of our loved ones' with dementia, making caregiving during the Chinese New Year very stressful.
We cannot change the person with dementia, but our actions as caregivers can help to accommodate and alleviate these behaviours. Here are 8 handy tips that may be able to help you get through the difficult moments:
Tip 1: Play familiar music
Music is an amazing tool for stirring up pleasant memories and emotions. A person with dementia is likely to take comfort in singing or simply listening to their favourite old tunes.
Tip 2: Bring out the family photo albums
Reminiscing through family photos can jog your loved one's memory, sparking conversations about childhood and fond memories.
Tip 3: Use the first rule of improvisational theatre technique when communicating with seniors
Always respond with a "yes". What makes this technique such a good fit for individuals with dementia is that it doesn't rely on memory. It is a style of theatre that lives in the moment. For someone with this disease, hearing a positive response validates what they are expressing and helps build their confidence and self-esteem.
Tip 4: Stick to a routine
Sticking to your family member's normal routine will help keep the festive season from becoming disruptive or confusing. Since the person with dementia may have a hard time focusing, a routine will lend them a sense of control, which improves their feelings of comfort and familiarity.
Get Your Free Dementia E-Book Today
Knowing how to navigate a new dementia diagnosis for a loved one can be an intimidating process for a caregiver.
Access our FREE dementia e-book which covers the various caregiving options available for you and your loved one today!
> Download Dementia E-Book Now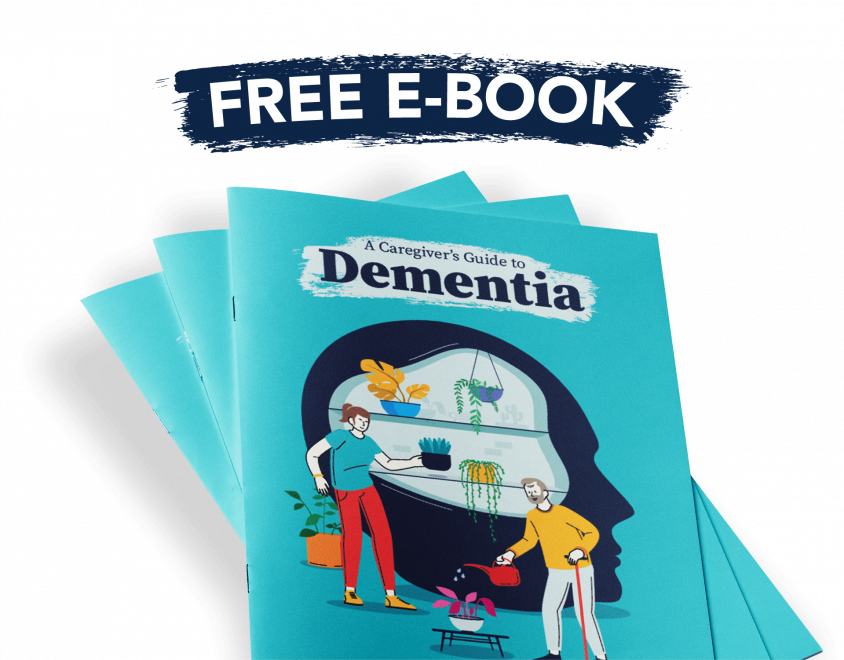 Tip 5: Celebrate early
If your loved one experiences Sundown Syndrome (evening confusion), plan the festive activities earlier in the day.
Tip 6: Small is good
A new environment and large groups can be overstimulating and uncomfortable for a person with dementia. Try to limit the number of family members around the individual with dementia, and if he/she seems uncomfortable, move to a quieter location.
Tip 7: Get involved in the Chinese New Year preparation
If he/she is able, invite your loved one to help with simple tasks like setting up the table, chopping vegetables, or handing the decorations to you as you put them up — anything that will make them feel like an important part of the family. These activities can be very enriching to the life of a person with memory loss, as well as to the caregiver.
Tip 8: Avoid arguing
Refrain from arguing with the person you are caring for. Instead, refocus their energy when they become irritated or upset. Refocusing energy is a useful technique to move someone along, preventing them from remaining fixated on something that causes them stress. Remind yourself that it's the disease talking when your loved one says something unpleasant or aggressive.
---
Need a helping hand during Chinese New Year? Our home care services are available throughout the festive period.