What is Eldershield? Am I eligible? What's the difference between CareShield Life and ElderShield? Learn all about ElderShield in our handy guide here.
Learn all about hypertension, blood pressure reading, symptoms of high blood pressure, how to reduce blood pressure and what causes high blood pressure.
Affecting 1 in 11 individuals, breast cancer is the leading form of cancer among Singaporean women. While more commonly found among women, males can get breast cancer too.
From understanding the symptoms, causes, stages and types, to cancer treatment and prevention, learn all you need to know about cancer here.
Dementia affects 1 in 10 Singaporeans aged above 60 and half of those above 85. Learn about dementia symptoms, types, stages, treatment and prevention here.
House call doctors, telemedicine and medication delivery services can get you or your loved one the care you need with greater convenience and comfort.
A handy guide with everything you need to know about the top mental conditions Singaporeans face: Depression, Anxiety, Bipolar Disorder, Schizophrenia and Substance Abuse.
Find out what palliative care comprises of, whether it's the same as hospice and end-of-life care, and if it necessarily mean death.
Singapore has declared a nation-wide war against diabetes! Learn more about your diabetes risk and how to lead a diabetes-free life.
With prompt treatment, stroke does not have to be disabling or deadly. Learn how to spot the signs of a stroke and help, in the fastest way possible, when it strikes.
Breast cancer is the leading form of cancer among Singaporean women. Learn about the risk factors and how to help you and your loved ones live in the pink of health.
Looking for day care for elderly? Learn about the benefits and services provided at the top elderly day care centres in Singapore.
Learn more about the signs and symptoms of caregiver burnout, what causes it and how you can cope with and reduce caregiver stress.
Looking for a nursing home in Singapore? Learn about the benefits, charges and services provided at the top old folks homes in Singapore.
Looking at the friendship between Care Pro Christina and Mdm Ganesiah now, it is hard to imagine how different things were when they first met.
Not sure what to do this weekend? Stay mentally and physically active with these activities suitable for all ages and abilities.
Grandparents are a delightful blend of laughter, caring deeds, wonderful stories and love. In this heartfelt letter, Homager Jia Hui reflects on life with Popo through her growing years.
One in five seniors in Singapore exhibit signs of depression. Find out how we as caregivers can prevent depression in our loved ones and support them through their battle with depression.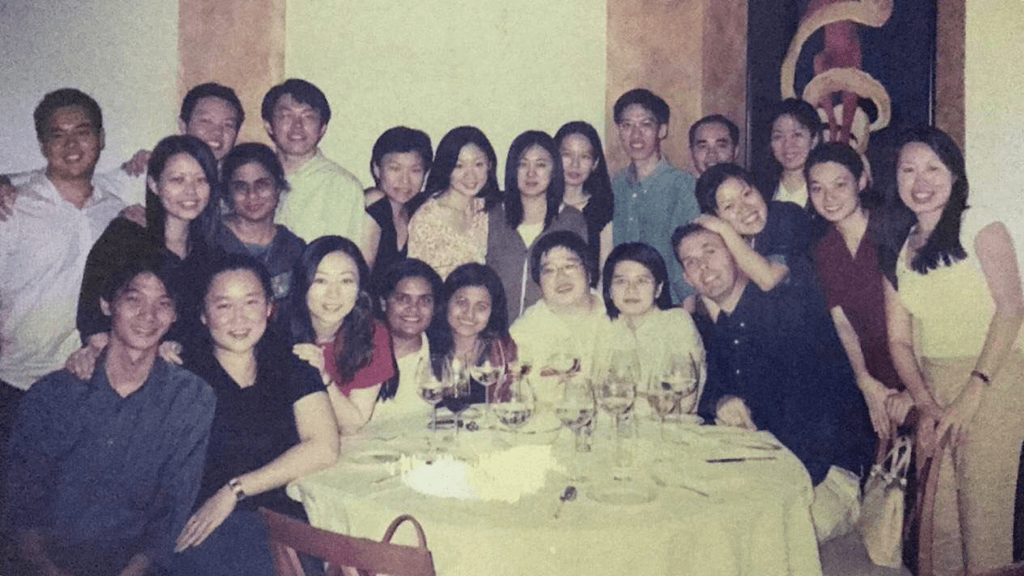 A mother of two, Christina found the perfect job as a Care Pro. With a flexible schedule and attractive income, she is now able to spend time with her family while earning income in her free time.
Get support and tips at support groups in Singapore, including condition-specific groups such as depression or dementia support groups.
With an awareness of caregiving know-how, cultural practices and social norms, local caregivers play a crucial role in shaping how we age.
On-demand home caregiving services platform appoints Melissa Chan as Head of Community and Outreach and Honey Mittal as Chief Product Officer
MyDoc's value-based digital healthcare platform simplifies how employees and their dependents receive care, helping patients get well faster and stay well at lower costs. Homage, meanwhile, provides personalised, expert and flexible home-based care to enable recovery...
Homage's launch in Malaysia was held in tandem with panel session discussing how Malaysia can sustainably raise the standards of care for Malaysia's ageing population. KUALA LUMPUR, 14TH FEBRUARY 2019 – Homage, the caregiving services platform that melds qualified...
One example is Homage, the joint-winner of the 2017 President's Challenge Social Enterprise Start-up of the Year Award. Homage taps on technology to connect caregivers with those in need of care, exemplifying the model of the sharing economy.
Madam Halimah noted that many social enterprises do recognise the need to adapt, and are leading the way in the new economy. She cited Homage, a "user-friendly and effective" app which connects caregivers with those in need of care.
在这一集的《你做哪行?》中, 主持人卓彦薇将跟随年长者看护供应服务商家恩(Homage)的一名居家看护,到访一位年长者家中,为她提供看护服务。彦薇能胜任吗?
Singapore-based healthtech startup Holmusk plans to use the new funding to further expand its business to new markets
Like a Grab for elder care, Homage matches suitable caregivers to seniors who need help. "We want to improve their quality of life in the comfort of their homes," said Homage co-founder Ms Tee. 
It was an honor for Homage to be mentioned at and attend this year's National Day Rally. In the days leading…
This week, I got to grab a cup of Kopi and Roti with Homage's Head of Product & Technology…