As both caregiver and child of a parent with dementia, responding to dementia symptoms and their changing behaviour is extremely stressful, especially since their cognitive abilities are affected (memory, language, reasoning, and more), and mum or dad may find it hard to articulate their needs and wants.
The general rule of thumb in dealing with them is accommodating them, not controlling them. We know caregivers can't help feeling frustrated when dealing with parents with dementia, so here are some common scenarios and appropriate responses that can help you cope better!
Scenario #1: Dad accuses you of stealing his money and screams at you.
Response: Arguing or trying to make your dad see things from your perspective won't help. Instead, suggest helping him look for the money or placate him by "returning" his money. Alternatively, leave the room to let both parties cool down.
Tip: Changes in brain function due to dementia often make it hard for Dad to control his emotions. The illness may make him even more suspicious and unmoved by reason and logic. Try to talk to dad calmly and find out what could have triggered his behaviour.
Scenario #2: Mum keeps asking to go back to her old house to look for her parents.
Response: If mum's parents are no longer around, don't tell her that right away – it's not what she wants or needs to hear. Acknowledge your mother's feelings and ask her to share stories about her parents, she may just forget why she was upset.
Tip: This response is a form of validation and having someone willing to listen and trying to understand her can make all the difference. It's also possible that deeper reasons are causing this. Perhaps she misses her parents as she is feeling afraid and yearns for their comforting presence.
Get Your Free Dementia E-Book Today
What are some of the different caregiving options and important things to note when caring for a loved one with dementia?
Access our FREE curated guide which can help to answer some of your pressing questions!
> Download Dementia E-Book Now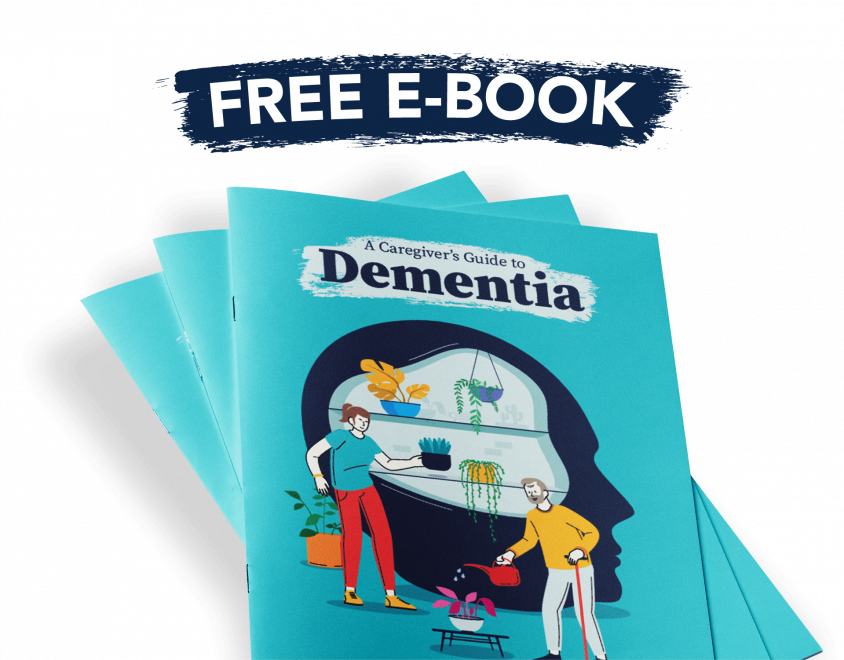 Scenario #3: Dad keeps demanding for something from the kitchen but can't articulate exactly what he wants.
Response: Bring him to the kitchen and let Dad look for what he wants. Leave him be if it is safe to do so. Dissuading him from going to the kitchen would only worsen the situation. If dad has been in the kitchen for too long, distract him with something else.
Tip: Remember that raising your voice or arguing won't help. Instead, accommodating Dad, who can't help his behaviour, can help to resolve the situation.
We hope this helps you care for your dementia parent better. If you'd to like find out more about dementia and dementia care tips, check out some of our other posts on dementia.
---
Should you need support with caring for a loved one with dementia, we can help.