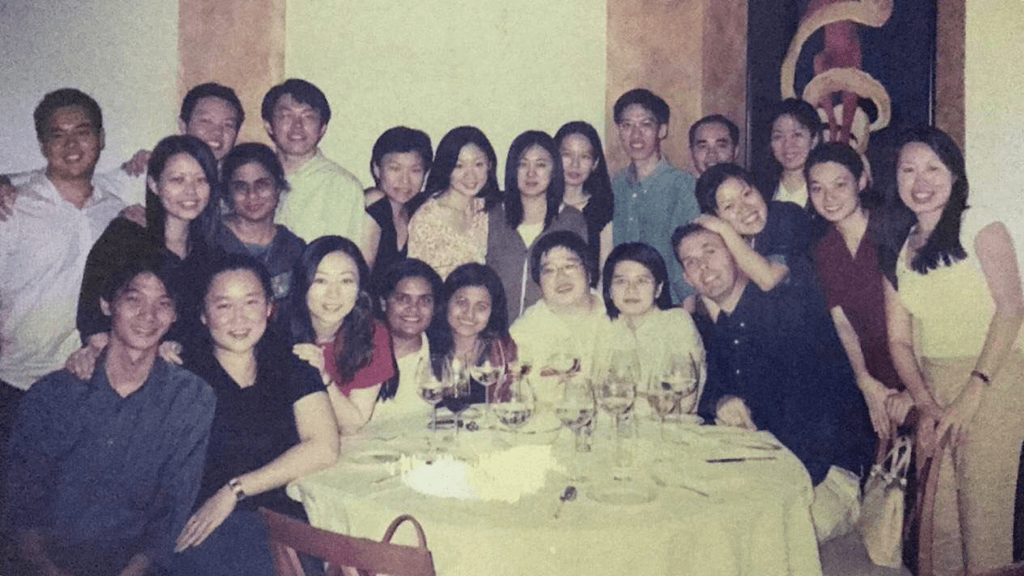 A mother of two, Christina found the perfect job as a Care Pro. With a flexible schedule and attractive income, she is now able to spend time with her family while earning income in her free time.
Chloe was only 17 years old when she became a primary caregiver for her uncle with Parkinson's, and shortly after for her father. She shares her caregiving journey, her struggles and challenges, and how she grew from the experience.
Enrolled Nurse Jasmine Jay started out by caring for children before entering elderly care. While her goal is to take an advanced diploma in paediatrics in the near future, Jasmine started toying with the idea of becoming a part-time caregiver, as she was...
While many overlook the fact that the way care is provided is just as important as the care itself, Sharen gets it. After four years of being a nurse and while currently waiting to take her Diploma in Nursing, Sharen took up part-time nursing with Homage....
Many eligible seniors are unaware of the governmental measures available to tide us through our golden years. We hope this guide will help seniors fully utilise the support available.
Beatrice is a certified speech therapist of 9 years and an Allied Health Professional Council (APHC) supervisor. She finds fulfilment in helping individuals improve their quality of life through speech therapy. She has also trained numerous speech...
Nurturing relationships between care recipient and their caregivers has positive benefits for both. Here's three tips to help build relationships.
Chinese New Year is the most important event in the traditional Chinese calendar. During this period, families and friends get together for a wonderful time catching up, meeting new additions to the family, and paying respects to their elderly.However, if...
Parkinson's disease progresses over time with generally five stages to the disease. The help they need depends on the stage they're at.
Stroke can be a debilitating disease for your loved one. As a caregiver, these are the ways to help your loved one recover better from a stroke.
Through the different stages of cancer, understand what your loved ones experience and support them with appropriate cancer care, at home.
Cancer happens when unusual cells in your body grow out of control, and spread to other parts of the body.
Dementia is a brain disorder and isn't a normal part of ageing, but do you know that there are 10 forms of dementia?
Lifestyle choices can help to slow and prevent dementia. Here are some changes you and your loved ones can make!
No Results Found
The page you requested could not be found. Try refining your search, or use the navigation above to locate the post.
在这一集的《你做哪行?》中, 主持人卓彦薇将跟随年长者看护供应服务商家恩(Homage)的一名居家看护,到访一位年长者家中,为她提供看护服务。彦薇能胜任吗?
Singapore-based healthtech startup Holmusk plans to use the new funding to further expand its business to new markets
Like a Grab for elder care, Homage matches suitable caregivers to seniors who need help. "We want to improve their quality of life in the comfort of their homes," said Homage co-founder Ms Tee. 
It was an honor for Homage to be mentioned at and attend this year's National Day Rally. In the days leading…
This week, I got to grab a cup of Kopi and Roti with Homage's Head of Product & Technology…
Despite the announcement of lower tax exemptions in Budget 2018, start-up founders here are not worried…
We ask Generation T listers to tell us a productivity tip they swear by that, on the surface, might seem counter-intuitive—or in some cases downright crazy.
Two years ago, doctors advised Sing Yu's parents to take her off life support as – diagnosed with the deadliest form of brain cancer..
When Miss Gillian Tee returned to Singapore after 10 years in the US…
Source: The Straits Times  SINGAPORE - A coffee academy and roastery which trains and employs marginalised women was conferred top honours on Tuesday evening (Dec 5) at an awards ceremony recognising home-grown social enterprises. Bettr Barista, founded in...